Debernardi development
Construction and remodeling 925-846-1765

We had DeBernardi redo our steam room. He gave us an accurate estimate, brought samples of stone and plumbing fixtures to our home for approval, handled all plumbing and electrical needs, protected our home from any accidental damage by his subcontractors, cleaned up the work area daily and gave us a finished product that we were so happy with that we now have asked him to redo our sauna also. We found all of his subcontractors to be very pleasant, professional and skilled. I would highly recommend him for any remodeling projects you might have.
Randy and Sally E.

The Contractors State License Board (CSLB) protects consumers by licensing and regulating California's construction industry. If you're thinking about hiring a builder, YOU ABSOLUTELY MUST verify their licensing status, as well as their worker's compensation insurance and general liability insurance to protect yourself. Click the logo on the Left to check our license.

The National Association of the Remodeling Industry is a place where both homeowners and contractors can go to get the latest news from the industry.


Our remodel went extremely well. A blend of our ideas and Joshs design recommendations resulted in a beautiful end product. DeBernardi and their subcontractors were always professional, prompt and did neat, quality work.
Peg and Rich M., Castro Valley

Remodelers Advantage is a group we sometimes work with to make sure we stay current on the latest building methods, practices, and techniques.

If you're visiting us here, then you're probably working on or interested in a construction project of some sort. Here's a few unbiased opinions and organizations you can read to learn even more!



The National Kitchen and Bath Association is the organization we turn to when we have a question about good kitchen and bath design, as well as the best practices for building them. You can visit this site to see useful kitchen and bath planning and design guides, which will help to make your remodel more functional, as well as beautiful.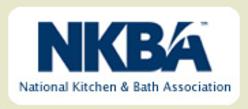 CALBO is an organization of code enforcement professionals dedicated to ensuring the safety of the neighborhoods and communities that we all inhabit. We look to CALBO when we want to learn about the inspection and code enforcement process, you can look to see what kinds of rules and regulations you might be up against when trying to build your project.

When we tell people how enjoyable building our new home was, they dont believe us. When we tell them what a great collaboration we had with DeBernardi and his crew, they say "that never happens." Well, it did for us. Not only did Jeff build us a quality home, he did it in a timely manner, he was always professional and always inspirational. Bottom line: he wants to satisfy his customers and build a great product. Jeff brings talent, tireless energy, pride, and a strong work ethic to his clients. We would recommend him to anyone and we have done so many times!
Robert and Kelli H.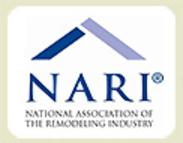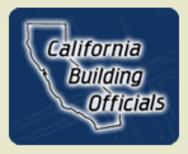 Debernardi development construction and remodeling is proud to hold an a+ rating on the better business bureau. click the image on the left to verify our ranking.
Resources and Testimonials


Communication was always open as was flexibility during our project. We hired DeBernardi because of a friends high recommendation and in turn we recommend his company without hesitation.
J and S R.

Build It Green is a non-profit membership organization whose mission is to promote healthy, energy- and resource-efficient building practices in California. Visit this organization to learn about green building practices and increasing energy efficiency in your current or future home.

We had Jeff do basic bathroom remodel for us, after he built our friends home. We were a little hesitant as to whether he would want to do a smaller job for us, since he was building entire homes. He told us that the smaller jobs were "filler jobs" and that he would get everything ordered and at our house, then when his guys were a little slow he would send them over. We waited for over a month after we got the vanity, countertops, tile and plumbing fixtures and were honestly starting to get a little anxious so we called him. He said we were on the schedule for the following week, and did in fact show up then. What amazed us is that the guys had the whole bath torn out in a day, then had the new bath put together within a couple days after that! I think the total time to finish once they started was about 6 days! Needless to say it was worth the wait. The work was neat and there was no "punch list", other than a small ding in the wall paint which we just touched up for them. Our house is newer so we don't have any more projects, but if we did we'd hire DeBernardi again in a second.
Susie and Roger M.